NEW YORK – OCTOBER 23, 2018 – Introducing the Continental Edge, the easternmost direct interconnection point between Europe and the United States.  Four companies, focused on four key areas of services, have partnered to offer the first holistic solution that delivers best of breed colocation, connectivity,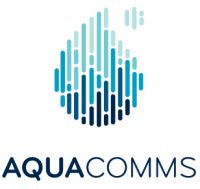 internet, and subsea cable solutions.  The partnership is an amalgamation of companies brought to market collectivity by 1025Connect (for colocation); Aqua Comms (transatlantic subsea connectivity); DE-CIX (the leading Internet Peering Exchange), and Epsilon(a global network service provider providing on-demand SDN connectivity solutions).
1025Connect's data center and colocation facilities serves as the central point where Aqua Comms' AEC-1 cable lands and Epsilon and DE-CIX platforms are available.  Any customer connected to Epsilon's leading SDN platform, Infiny, can now design, provision, and manage network connectivity from its dense European footprint across AEC-1, the shortest subsea route between the United States and 
Ireland. This consists of inter datacenter, cloud or internet exchange connections, including to the leading internet exchange DE-CIX.  DE-CIX customers can leverage the company's direct peering options or its GlobePEER Remote capabilities to reach more than 1,100 unique global networks with nearly 200 locally available directly from 1025Connect's Long Island data center.
All four partners will be attending Capacity Europe from 23-25, October 2018.  To request a meeting with 1025Connect, Aqua Comms, DE-CIX, or Epsilon at Capacity Europe please email: continentaledge@imillerpr.com.
# # #
1025Connect
1025Connect is Long Island's premier network-neutral Meet-Me Room for network interconnection and colocation, located at 1025 Old Country Road in Westbury, New York. This facility is renowned for its ability to connect global subsea systems to terrestrial networks with the optional ability to bypass Manhattan for greater network diversity and serves as host to the easternmost peering point in the New York metro area, enabling easier access and delivery of content distributed to the Continental Edge.
Aqua Comms
Aqua Comms DAC is an Irish Carriers' Carrier specialising in building and operating submarine cable systems and supplying fibre pairs, spectrum and capacity networking solutions to the global media, content and carrier markets. It is the owner/operator of America Europe Connect-1 (AEC-1) and CeltixConnect-1 and continues to build on its vision of efficient submarine infrastructure ownership with membership of the HAVFRUE consortium and development of CeltixConnect-2 and North Sea Connect, bridging the Northern Atlantic between North America and Europe. To learn more about Aqua Comms and its portfolio of subsea cable systems visit https://aquacomms.com/.
DE-CIX North America
With access to  DE-CIX North America's leading Internet Exchange Platform, operators gain more control of their networks and access to world-class content providers, as well as IP transit, Virtual Private Network (VPN) and blackholing services to mitigate the effects of DDoS attacks. DE-CIX's presence at 1025Connect provides direct access to the most robust, meshed IXP serving the New York metro market.  Now customers can access close to 200 unique networks across the largest Internet Exchange Point and the only Open-IX certified IXP in the New York Market. Extend reach across the DE-CIX platform through its GlobePEER Remote solution to reach over 800 unique networks at DE-CIX Frankfurt, the world's leading Internet Exchange by data traffic.
Epsilon
Epsilon is a global Cloud-centric Network Service Provider, extending carrier grade connectivity services to the world's communications and cloud ecosystems. The company offers smart networking capabilities through its simple and powerful SDN platform, Infiny, that combines on-demand infrastructure, automation, web-based portals and APIs to give partners friction-free access to global connectivity.
Situated within 1025Connect, Infiny is now the easternmost SDN exchange in the USA.  A connection to Epsilon provides customers access to an interconnected mesh of 100 datacenters across North America, Europe, Asia and the Middle East.  Leveraging Aqua Comms' network across the Atlantic coupled with direct connections to the leading Cloud and Internet Exchange (IX) providers including DE-CIX North America, Epsilon delivers orchestrated connectivity for advanced IX peering, cloud and content networking.
Contact Information:
Ilissa Miller/ Eimear Reihill 
iMiller Public Relations
Tel:  +1.866.307.2510
Email: pr@imillerpr.com 
ereihill@aquacomms.com